Motorcycle Insurance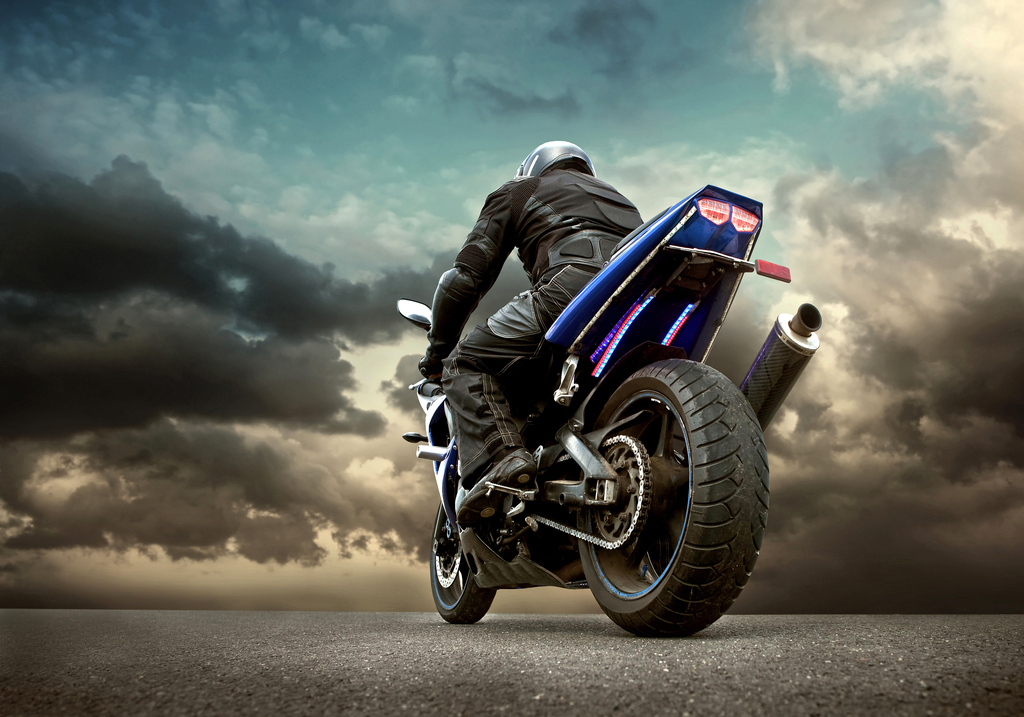 Purchasing a motorcycle opens the door to an entirely new way of travelling. You have the opportunity to see and experience the open road in a way that simply cannot be matched by driving in a car. What's more, a motorcycle will usually come with superior fuel efficiency, lower maintenance costs, and other advantages.
However, owning a motorcycle can be expensive. A collision that may only slightly damage a larger vehicle can end up doing significant damage to a motorcycle. And, as many motorcycle owners have found out the hard way, repairing a motorcycle can be extremely expensive. That's why we at Highmark Insurance are happy to offer motorcycle insurance to our family of customers.
What is Motorcycle Insurance?
Motorcycle insurance is similar to automobile insurance in what it covers and how it operates; however, it is a specialized policy designed specifically to meet the challenges of motorcycle ownership. When you come to us for a motorcycle insurance quote, we can review with you all the factors that go into creating the best policy. We'll make sure you understand everything, and we'll let you choose the policy that's best for your unique situation.
How Does Motorcycle Insurance Work?
There are three main ways in which motorcycle insurance would come into play for you. Situations in which the motorcycle is damaged in a non-collision event, collisions that are your fault, and collisions that are someone else's fault. In all three instances, having a strong motorcycle insurance policy protects you financially and gives you the peace of mind you need to go about your day.
If your motorcycle is damaged in a storm or through some other event that is not a vehicle collision, you may find yourself with a sizable repair bill on your hands. Whether it is repairing the damage from a hailstorm, repainting the motorcycle after someone knocks it over in the parking lot, or some other situation that requires repairs, having a motorcycle can bring with it some hefty expenses. Fortunately, motorcycle insurance can help cover these situations and can help get you back on the road with as little delay as possible.
If you are involved in a collision that is your fault, you will find that you are responsible not only for the damage to your motorcycle, but also for the damage to other vehicles—to say nothing of the medical bills that can arise in such an event. A strong motorcycle insurance policy will help to protect you and pay for property damage, medical bills, and other expenses that can come about from a collision.
Finally, if you are involved in a collision that is not your fault, you may still need motorcycle insurance. In a perfect world, the other person would pay for your expenses; however, many drivers in Brevard County do not maintain insurance coverage that you could make a claim against. What's more, trying to recover from these drivers personally—many of whom do not have the assets to pay for the damages you would suffer—can be a nightmare. If you are involved in a collision and it is not your fault, you may be able to make a claim against your motorcycle insurance to cover expenses that are not covered by the other person's insurance company.
Why Would You Need Motorcycle Insurance?
You don't try to drive a nail with a screwdriver, and you don't try to turn a screw with a hammer. Simply put, there are specific tools for specific tasks, and you're well-advised to use the proper tool for the job.
Motorcycle insurance is designed to meet the needs of a motorcycle owner. You don't need to overpay for types of insurance you won't use, and you should not neglect to get the coverage you need. That's why it makes sense to talk with us about motorcycle insurance.
Call us today, and we will be happy to answer any questions you may have.